Which Kia Sportage Trim Level Has Heated Seats?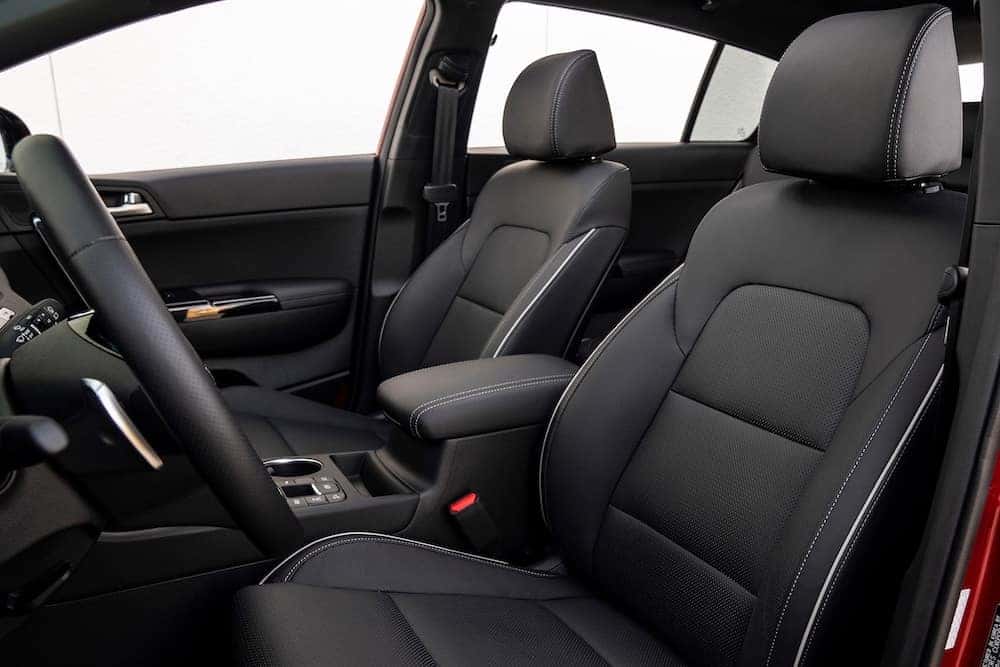 When the temperature drops, you will want to stay warm and cozy on your drives. Especially if your commute is a relatively long travel, the 2022 Kia Sportage is a premier SUV that provides heated seats for drivers in Riverdale looking for extra comfort and warmth on colder days.
Specifically, heated seats are available and standard on the following trim levels of the new Kia Sportage:
Standard:
Kia Sportage EX
Kia Sportage SX Turbo
Available:
Kia Sportage LX
Kia Sportage Nightfall Edition
A heated steering wheel is available in the Kia Sportage EX to add and complement the luxury of heated seats. Heated steering and ventilated front seats are standard in the Kia Sportage SX. Our Kia dealership in Riverdale provides you with more benefits of having heated seats!
What Are the Benefits of Heated Seats in My Kia?
When you select a Kia Sportage with heated seats, you will almost immediately reap the benefits, which include:
Heated Seats Warm Up Quickly – Warming up your vehicle can take more time than you expect. Heated seats simply need to warm up the seat itself, so you'll begin to feel warm almost immediately.
Conserving Energy – If you are traveling by yourself, heated seats transfer heat directly to you rather than warming up the car's interior. This allows you to conserve energy (and gas) — as you might not need to wait on warming up the whole interior of your car (if that is your preference or in a rush).
Therapeutic Comfort – If you are dealing with any back pain, heated seats may help you soothe your symptoms as you drive. While it is most certainly not the cure, it sure feeling of relief for your drives.
Shop New Kia Sportage for Sale in Riverdale
If you are interested in getting behind the wheel of a 2022 Kia Sportage with heated front seats, we welcome you to visit Kia of Riverdale to test drive the new SUV.
With four trim levels available, we provide you with more detailed information on the available features and amenities in the 2022 Kia Sportage.
If you have any questions or want more information, please contact us today! Serving the Wayne and Pompton Plains area, we are more than happy to help you!