How to Restore Headlights DIY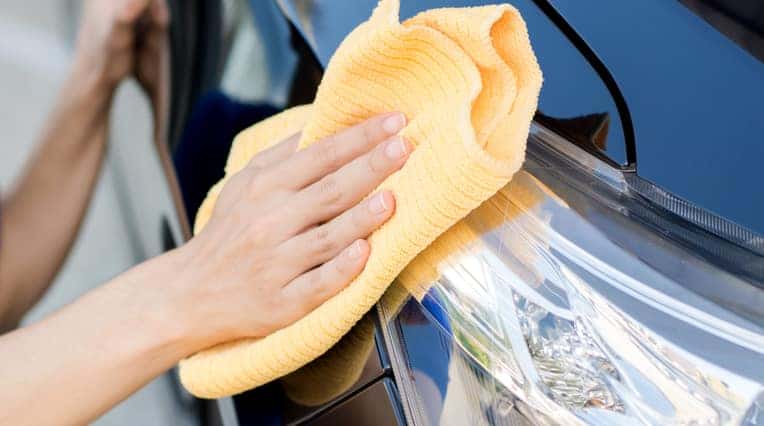 Dirt, rain, debris, and everyday driving have the ability to impact the brightness of your headlights. Buildup will cause fogginess, affecting your visibility from behind the wheel. For the safety of yourself and others on the road, it is important that your headlights are in the best shape possible.
The Kia of Riverdale service center is committed to driver safety. Our team of trained technicians provides high quality Kia service for drivers in the Riverdale area. We are pleased to offer at home solutions to foggy headlights, to provide drivers with a quick and easy fix.
Clean Your Headlights at Home
The base of your at home solutions is the same across the board, baking soda. For headlights that need a quick rinse, mix baking soda and water to create a paste. With a clean rag, smooth the paste over the headlights and gently scrub. Once you have coated the whole area, rinse with warm water.
For headlights that need extra care, mix baking soda and vinegar. Use the ingredients to make a paste and wipe on gently. Scrub the headlights with care and then rinse with water. If you have tougher headlights, add soap to the mix and repeat the process.
When attempting at home headlight care, it is important you go through the process with caution. Be sure to only put the cleaning solution on your headlights and rinse thoroughly. Use gently sweeping motions to ensure you aren't putting too much pressure on the area which could cause damage.
Schedule Kia Service in Riverdale
At home care is a great solution for foggy headlights. These quick fixes will allow you to get back on the road with restored visibility. If further issues arise, your service team at Kia of Riverdale is here to help. You can easily schedule a service appointment online to get your Kia back to the best condition possible. With any additional questions please feel free to contact us online.