Is the Kia Telluride a Midsize SUV?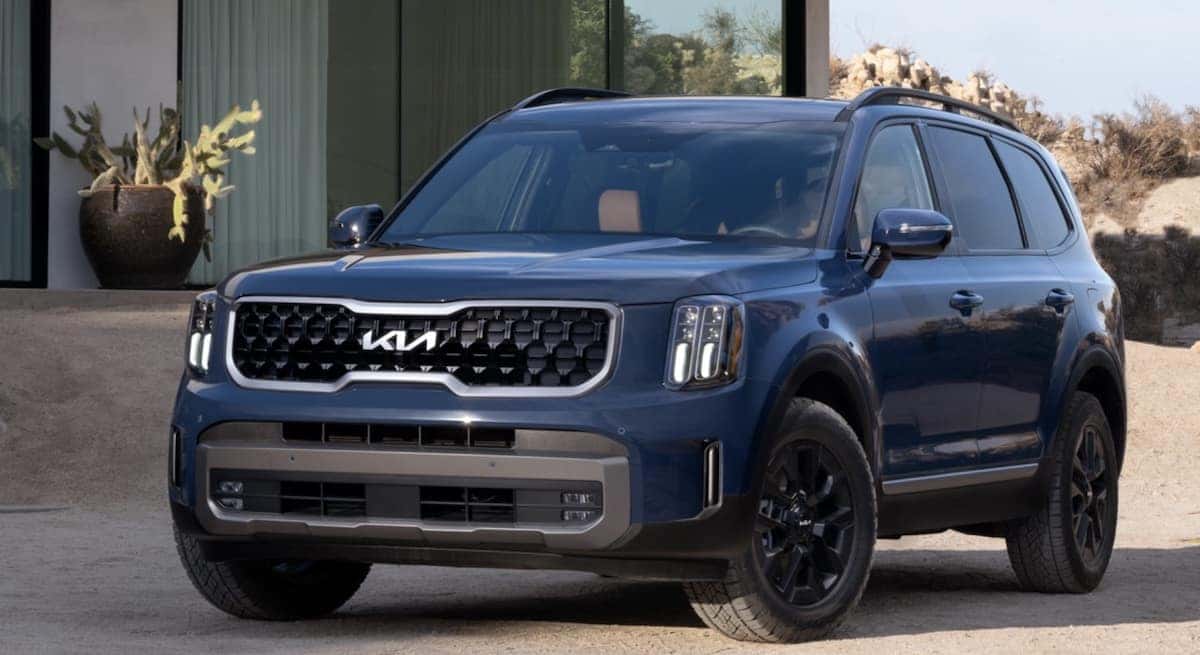 Are you looking for an SUV that is just the right size for your needs? Questioning the practicality of a full size SUV in your everyday life? If so, Kia of Riverdale recommends checking out our selection of mid size SUVs.
We are pleased to offer our auto shoppers a selection of Kia Telluride SUVs that check off all the boxes for spacial needs while offering an easily maneuverable vehicle.
Shop New Kia Telluride Inventory
What is the Difference Between a Midsize and Standard Size SUV?
As its name suggests, the main difference between a midsize SUV and a standard SUV is the available space. A standard SUV will most likely offer more available cargo and passenger space at the same time while a mid-size SUV may need to be configured towards one or the other. This does not mean the midsize SUV class lacks in space, however. Because of its smaller stature, you may find the midsize SUV easier to maneuver, park, and with better gas mileage.

Kia Telluride Passenger and Cargo Capacity
Its midsize classification does not mean the Kia Telluride is not here to fit the whole family. In fact, the 2023 Kia Telluride can fit up to eight passengers. Ensuring passengers in every row are comfortable, this SUV gives 41.4" legroom in the first row, 42.4" in the second row, and 31.4 in" for the third row.
For trips when you need to bring extra stuff along, the Kia Telluride has cargo space that can meet your needs. The SUV offers a max 87 cu. ft. of cargo space with all rows down. But, you can also get 46 cu. ft. behind the second row and 21 cu. ft. behind the third row.
Shop New Kia Telluride in Riverdale
If you are looking for a bigger vehicle without wanting to commit to a full size SUV, a midsize SUV is the perfect choice. If you would like to check out our selection of midsize SUVs, please feel free to stop by Kia of Riverdale, conveniently located to serve the Riverdale, Wayne, and Pompton Plains areas. With any further questions do not hesitate to contact us online.