Which Kia Models Have Apple CarPlay®?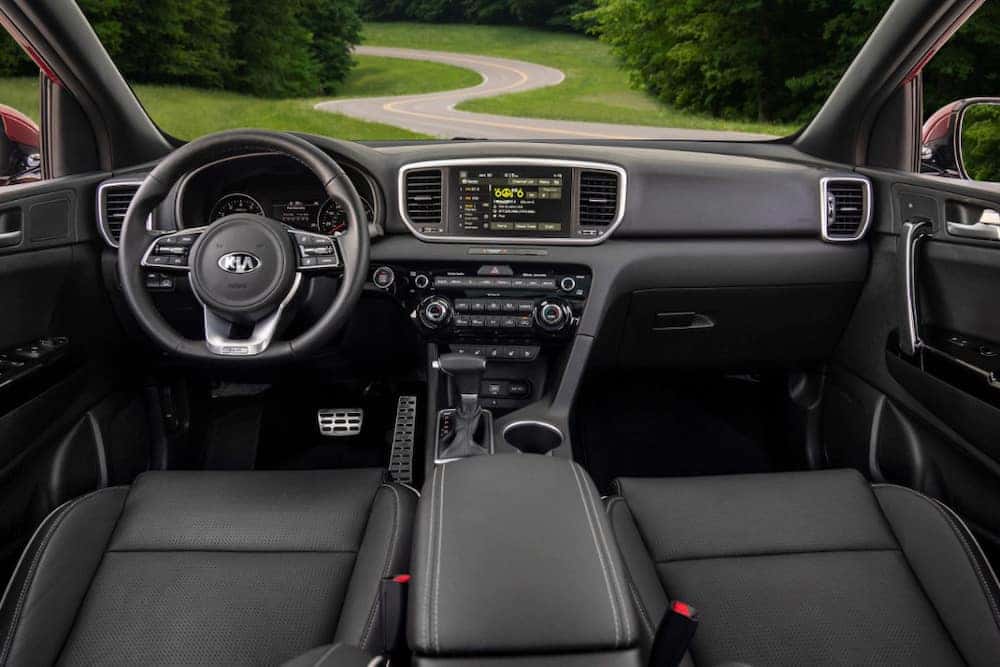 If you are car shopping for a Kia sedan, SUV, or hatchback with Apple CarPlay®, here at Kia of Riverdale we offer a great selection of Kia models and trim levels with the innovative feature. As a highly sought-after feature, Apple CarPlay® aids you in everyday driving. Here are the current Kia models with Apple CarPlay® available*:
2014- Present Kia Soul
2015 – 2020 Optima
2015 – 2020 Optima Hybrid
2015 – 2021 Sedona
2015 – Present Soul EV
2017 – 2020 Cadenza
2017 – Present Sorento
2017 – Present Sportage
2017 – Present Forte
2017 – Present Niro
2017 – 2020 Optima Plug-In Hybrid
2018 – Present Niro Plug-In Hybrid
2018 – Present Rio
2018 – Present Stinger
2019 – 2020 K900
2020 – Present Telluride
2021- Present Seltos
2021 – Present K5
2022 Carnival
To optimize your driving experience to its full potential, our team provides you with more information on how to use and set up Apple CarPlay® in your Kia model of choice.
What is Apple CarPlay®?
Apple CarPlay® enhances your driving experience, making it safer and smarter to use your iPhone. With iOS 13 or later, Apple CarPlay® is displayed on your Kia's infotainment center making it a single destination to access various iPhone features. Convenient components of Apple CarPlay® you can use while on the road include:
Phone: Make or take phone calls and listen to voicemails. Through simple voice commands, you can even access your contacts.
Maps: Say or enter a destination or find nearby points of interest. Apple CarPlay™ can also predict future locations you might want to travel to.
Messages: Siri can read your texts aloud. To reply, simply dictate a response.
Music & Apps: Listen to your favorite albums or podcasts while on the go.
Working as the ultimate co-pilot, you keep your drives simple and hands-free with the Apple CarPlay®.
How Do I Set Up Apple CarPlay® in My Kia?
Start your Kia and then make sure that Siri is turned on.
Connect your iPhone to your car:
If your car supports CarPlay via a USB cable, plug in your iPhone using the USB port in your car. The USB port may be labeled with a CarPlay icon or a smartphone icon.
If your car supports CarPlay both wirelessly and with a USB cable, plug in your iPhone to the car's USB port. You'll receive an alert on your iPhone asking if you want to connect wirelessly during your next drives.
If your car only supports wireless CarPlay, press and hold the voice command button on your steering wheel. Make sure that your stereo is in wireless or Bluetooth mode. Then on your iPhone, go to Settings > General > CarPlay and select your car. Check your car's manual for more information.
Shop New Kia Models for Sale in Riverdale
Take advantage of the convenience of Apple CarPlay® and visit our Kia dealership to find one right for you!
If you have any questions or would like more information, please feel free to contact us today. Serving the areas near Pompton Plains and Wayne, we hope to hear from you soon!