Which Kia Models Have the Best Gas Mileage?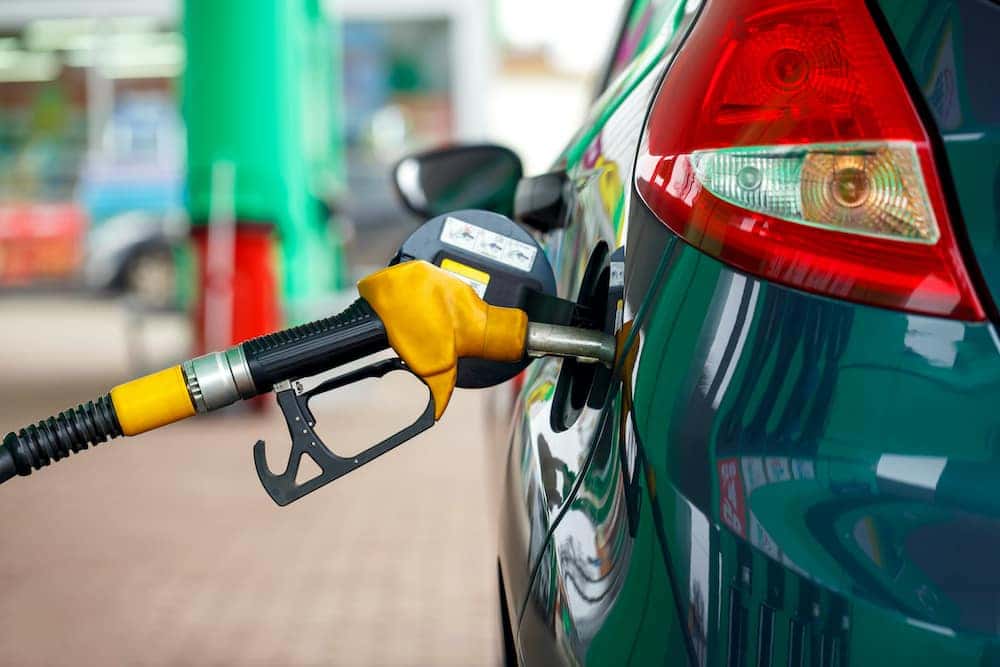 When you are shopping for your next Kia model, a sedan or SUV that is fuel-efficient will save you more time and money at the pump.
Whether your drive your vehicle every day for your daily work commute or planning a long trip and want to cut down on the number of stops, Kia of Riverdale provides you with a selection of Kia sedans and SUVs with great gas mileage, specifically for highway driving. The fuel-efficient Kia models include the following:
Kia Forte – EPA Estimated MPG City/Highway/Combined, 31/41/35
Kia K5 – EPA MPG Estimates City/Highway/Combined, 29/38/32
Kia Soul – EPA Estimated MPG City/Highway/Combined, 28/33/30
Kia Sportage – EPA MPG Estimates City/Highway/Combined, 25/32/28
Learn more about each Kia model and how our models with excellent gas mileage can benefit your driving experience.
Shop Fuel Efficient Kia Models
2022 Kia Forte
The 2022 Kia Forte is a racetrack-inspired sport sedan that focuses on your on-road performance. With an EPA-Estimated rating of 31 MPG in the city and 41 MPG on the highway, the new Kia sedan is a model right for any commute.
Showcasing a redesigned exterior with high octane performance and advanced interior intuitive technology features, the new Kia Forte is available in four trim levels.
2022 Kia K5
The 2022 Kia K5 is an athletic sedan designed for engaging road grip and delivering power on-demand with best-in-class torque. The EPA-estimated rating of 29 MPG in the city and 38 MPG on the highway is complemented with an available all-wheel drive for greater peace of mind under a variety of conditions. Upgrading to any of the seven trim levels you are equipped with a suite of premium and stylish features and amenities to deliver upscale finishes and progressive design.
2022 Kia Soul
While the EPA estimated city and highway ratings of the Kia Soul provide drivers with a fuel-efficient Kia to aid them in their commutes, the versatility of the hatchback-subcompact SUV makes the Kia Soul a one-of-a-kind model.
With high-tech features and an available turbocharged engine, the Kia packs a power of punch with 201 horsepower. The new Kia Soul also brings forth an off-roading adventure with a standard sport-tuned suspension, 18-inch alloy wheels, and larger front and rear brake rotors.
2023 Kia Sportage
As the newest edition to the Kia lineup, the all-new Kia Sportage is engaged with the latest trim levels, technology features, and redesigned exterior and interior to provide drivers with an adventurous SUV capable of handling all commutes.
Being more fuel-efficient than previous generations, the 2023 Kia Sportage also features hybrid and plug-in hybrid powertrains, which is a first for this model. The Kia SUV also shows its versatility for off-roading trails featuring multi-terrain all-wheel-drive and 8.3 inches of ground clearance.
Shop New Kia Sedans and SUVs for Sale in Riverdale
We welcome you to our Kia dealership in Riverdale to shop from our selection of fuel-efficient Kia models.
If you have any questions or would like more information, please feel free to contact our team Serving the areas near Pompton Plains and Wayne, we are more than happy to assist you!